Naturally Grown: The Story of Not Following Directions
We spent a lot of time and effort conforming our natural products to existing expectations of materials to prove that we can grow natural products capable of displacing their toxic counterparts. For example: the uniform white mycelium aesthetic associated with Ecovative is a finish that naturally mimics the expanded polystyrene products that fill our landfills everyday. Our engineers developed industrial growth environments that grow these mycelium based parts the same way every time. What happens when we let the mycelium grow without the engineered environment with the stresses and strains you might find in nature?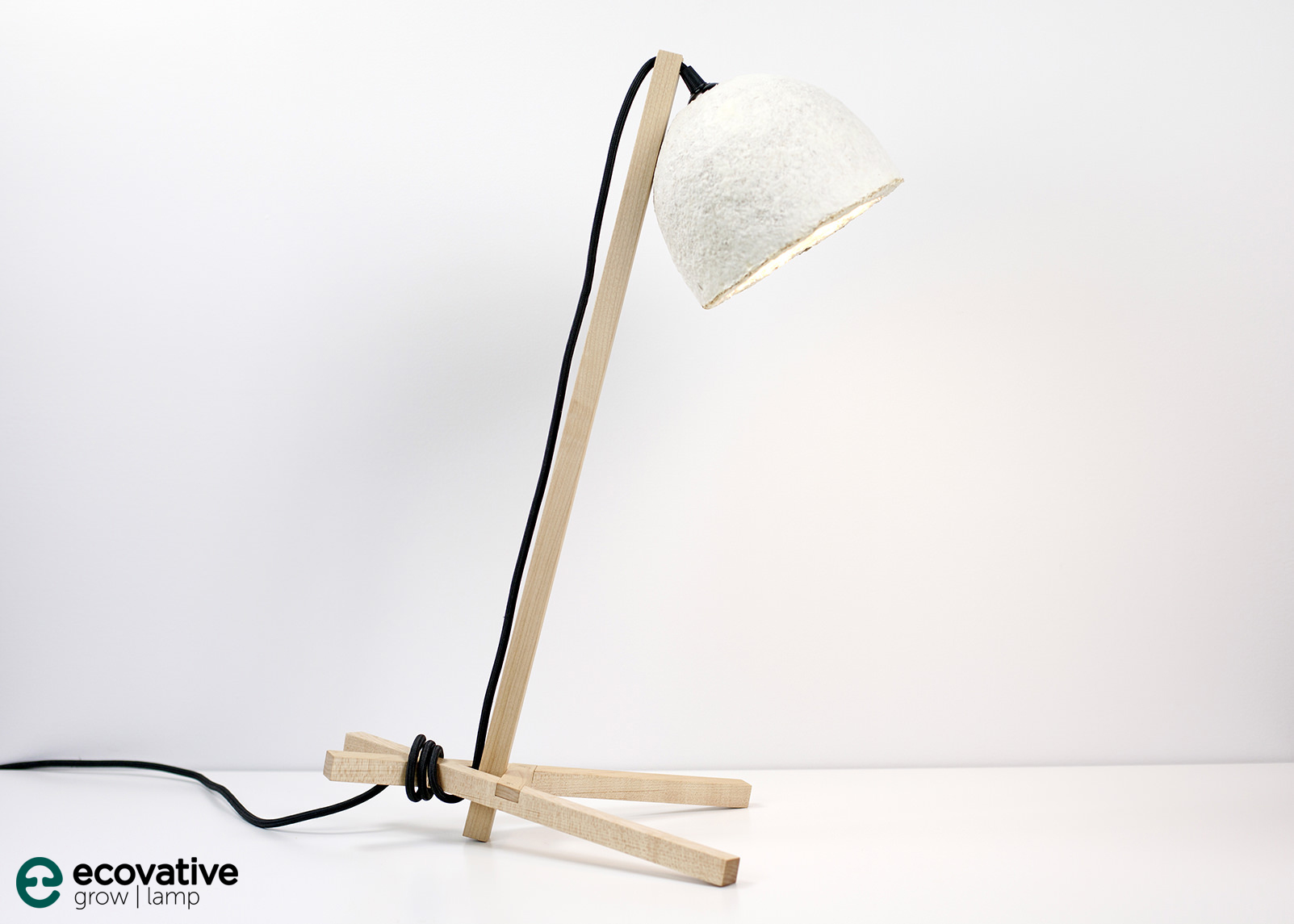 I recently traveled to Europe on business visiting several countries including Sweden and the Netherlands, and finished up by helping open the new Chatham House Hoffman sustainability center. Before I left, I started growing a GIY version of the Ecovative table lamp that we co-developed with designer Danielle Trofe. I started the growth process in the grow form for the normal allotted time and then removed the partially grown shade to the podding process in a plastic bag. I planned to return after several days abroad to a fully grown lamp shade. What I found instead was something a little more out of the ordinary.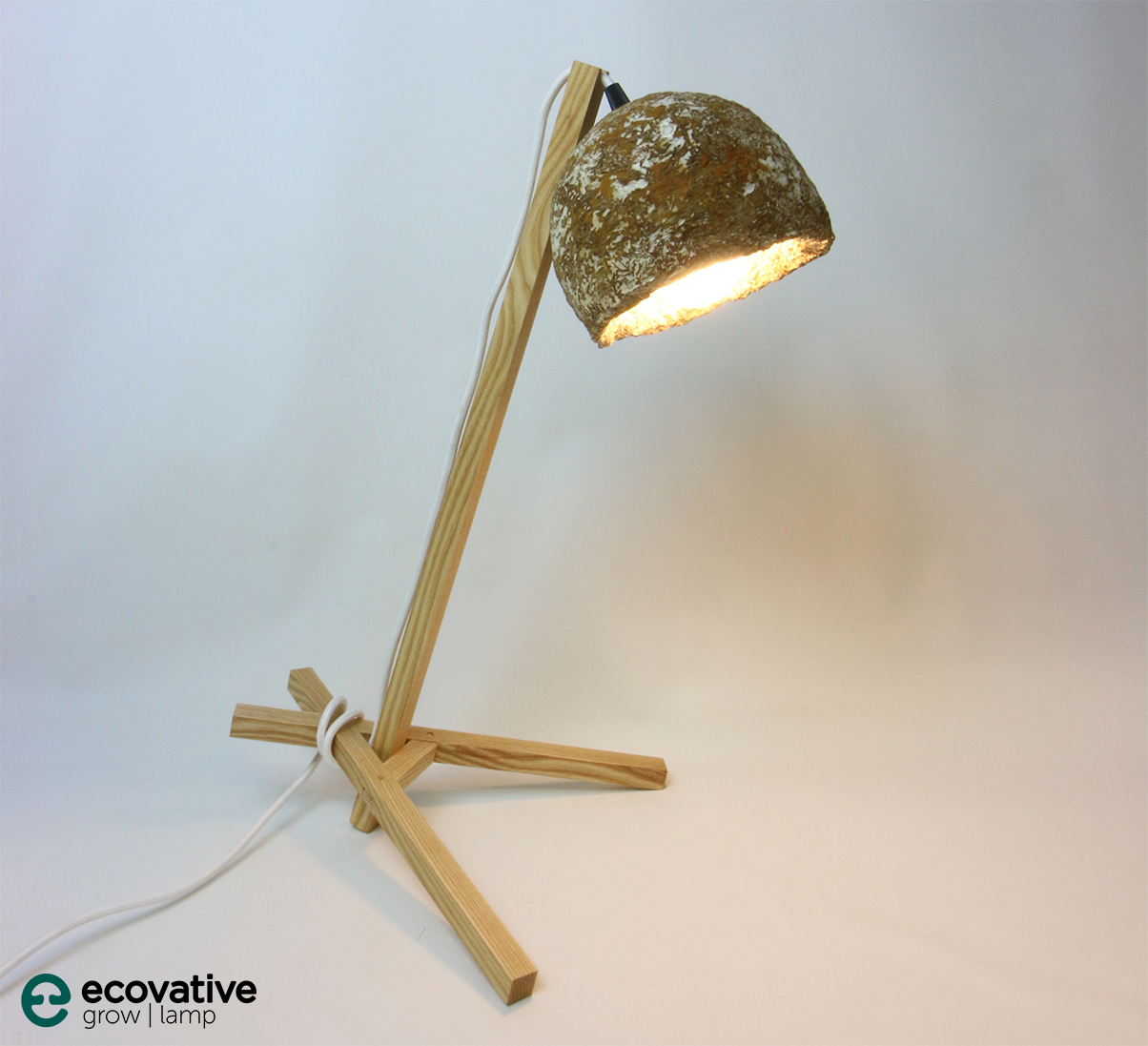 It turns out that in my haste to leave, I left the lamp in the direct sunlight in an only partially sealed bag, so the environment wasn't the perfect high-humidity sealed environment that we recommend as best practice. Additionally, in the sunlight the lamp experienced fluctuating temperatures during the growth process. When I returned home the following week my perfectly white lampshade had transformed itself, creating a beautiful lacquer finish and a range of colors.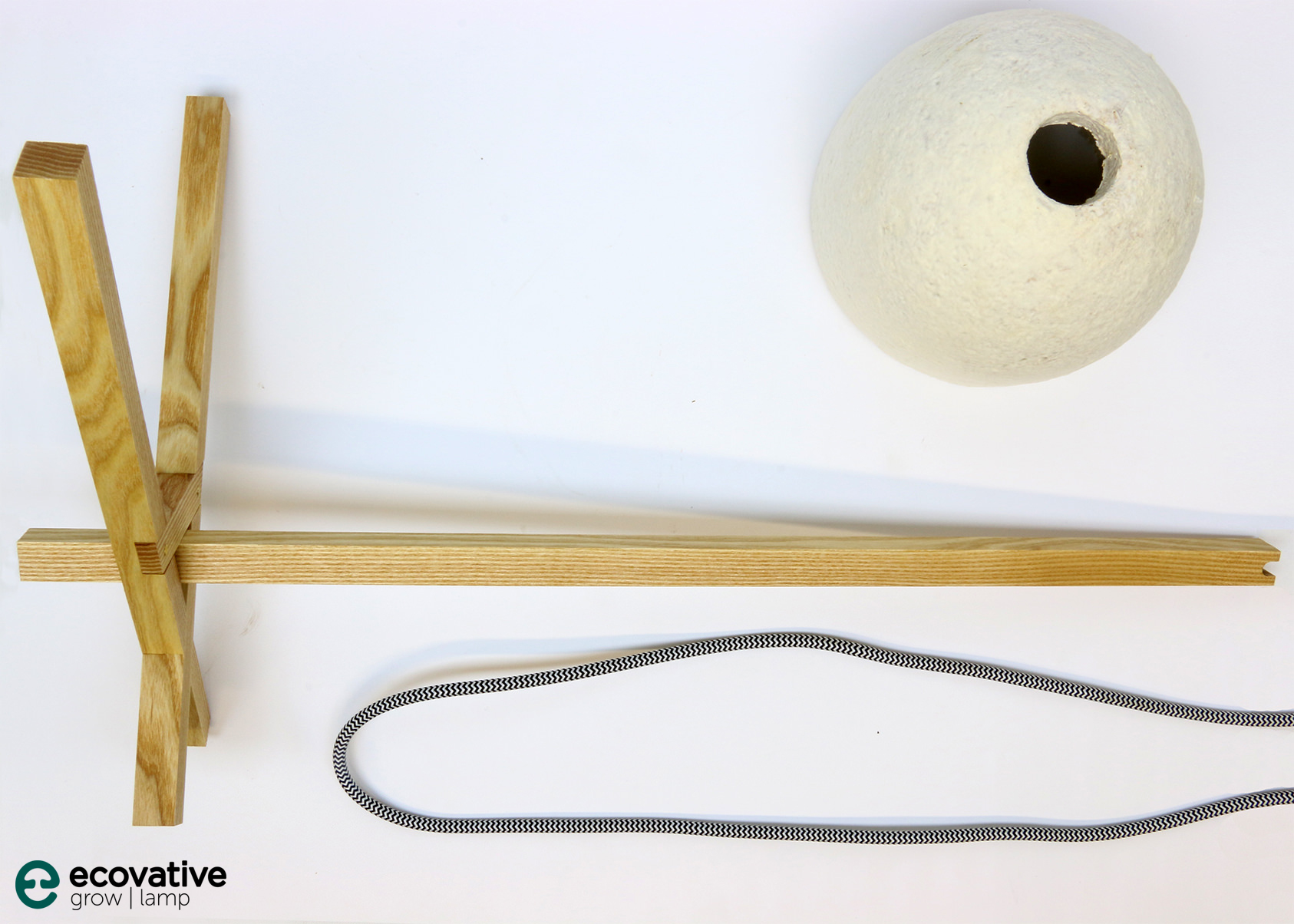 I love it because it's one of a kind, and the color and texture remind me of walks in the woods (which is what I want when I'm at my desk in the office!). Finally, I think the surface itself is more durable—so I hope to use it inspire our product development team to include it in our fully grown product collection. Until then—you can Grow one of your own at home using our Grow | Lamp kit.
For this week only, enter #DontFollowDirections at check out and get 35% of your Grow | Lamp Kit!
Eben
Written by Ecovative | Posted on 06/13/17
---